Joe Dunn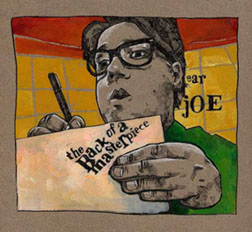 Joe rules. At least that's what he tells people. Joe Dunn, one half of the Digital Pimp team is a graduate of Parsons School of Design at the New School in New York City. He currently lives in Queens with his beautiful girlfriend. They are in the process of trying to convince the landlord that a dog would NOT ruin the hard wood floors.
Along with his comic book work here at Digital Pimp Online, Joe is actively working towards a career in Illustration. If you asked him, he would tell you that they rule! And he's so modest!!!!
In all seriousness... Joe is always looking for feedback of his work. "Love it or hate it I need to know. It's the only way to get better".
So if you're so inclined you can reach Joe directly here.