Phil Chan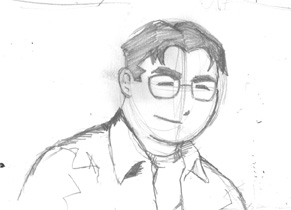 Born in the mythic land of Tax-Free Shopping, Phil Chan was exiled to the land called the Garden State where he and Joe Dunn forged a partnership of the ages called Digital Pimp.
Contrary to popular belief (and four years of college) Phil does not put the ?Digital? in Digital Pimp nor the ?Pimp.? He does, however, hear voices in his head which he occasionally commits to paper to share them with the world in the form of comics.
Check out Phil?s Commentary for thoughts on anything and everything that?s in his head at the moment.
Do you want to be like Phil? (And who could blame you if you did?) Check out Phil?s Picks where he lets you know what he?s enjoying at the moment, anything from books to movies and of course, comics.

pimptour
@pimptour
Is glitter a "thing" in Boston? I've seen more dudes and gals covered in glitter than I've ever seen before
01 Aug 2015
Follow @pimptour
Joe Dunn
@joedunn721
01 Aug 2015
Follow @joedunn721

Irvsher Fabor
@irvfabor
I was with 'Ex Machina' until the end. Don't know how I feel about it, the last act feels like a different movie from the rest.
01 Aug 2015
Follow @irvfabor
Kevin Gleason
@retail_rage
So I just saw someone rent Paul blart one and two. Someone is in for a wild night!
01 Aug 2015
Follow @retail_rage