Joe Dunn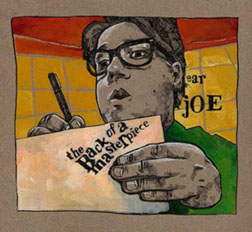 Joe rules. At least that's what he tells people. Joe Dunn, one half of the Digital Pimp team is a graduate of Parsons School of Design at the New School in New York City. He currently lives in Queens with his beautiful girlfriend.
Along with his comic book work here at Digital Pimp Online, Joe is also the artist of Mitch Clem's The Coffee Achievers.
Joe is always looking for feedback of his work. "Love it or hate it I need to know. It's the only way to get better".
So if you?re so inclined you can reach Joe directly here.
2016 Schedule
Awesome Con
June 03 - June 05
Washington, DC

pimptour
@pimptour
19 Mar 2016
Follow @pimptour
Joe Dunn
@joedunn721
25 May 2016
Follow @joedunn721

Irvsher Fabor
@irvfabor
I got a text a short while ago from my boss about some fuckery at work. There is literally not a moments peace for me.
24 May 2016
Follow @irvfabor