Welcome to the Digital Pimp online Punisher Trivia contest! The contest will run from April 13th until April 16th, with winners every day.
How to play:
Playing is easy. Every day this week, there will be a set of trivia questions that you will need to answer. The questions can be found by voting for Free Lunch at buzzcomix.net or topwebcomics.com. Go to both sites by using this link:
http://www.digitalpimponline.com/votefl.html
New questions will be posted on those sites at 11:00AM EST. Each question will be assigned a point value. As the day goes on, the questions will be worth less and less.
Example:
Q: What is the Punisher's real name? (4 points)
If you answer between 11:00AM and 4:59PM you get the full 4 points.
If you answer between 5:00PM and 10:59PM you get 3 points.
If you answer between 11:00PM and 4:59AM you get 2 points.
If you answer between 5:00AM and 10:59AM you get 1 point.
You can only submit one set of answers per day. Answers should be submitted to either Joe(joerules) or Phil(chamber715), via a PM on the Digital Pimp message board. All times are Eastern Standard Time.
How to win:
To win the daily prize, you must be the first person to answer at least three (3) of the day's questions right.
After the fourth day, all the points will be tallied up. The top 3 people with the most accumulated points over the course of the contest will be the grand prize winners.
Remember, you only need to answer three of the day's questions correctly to be in the running for the daily prize. But in order to win the grand prize, you must be one of the top 3 contestants to accumulate the most points.
What you can win:
And now for the fun part the prizes! Each day, there will be a contest winner. As the week progresses, the prizes will get better and better.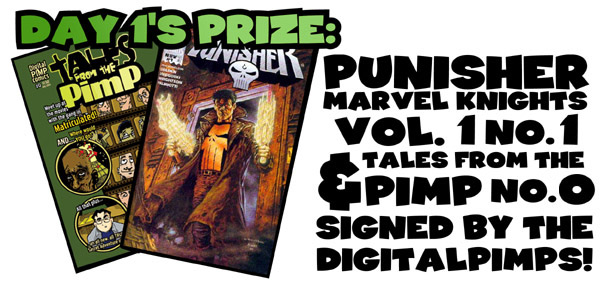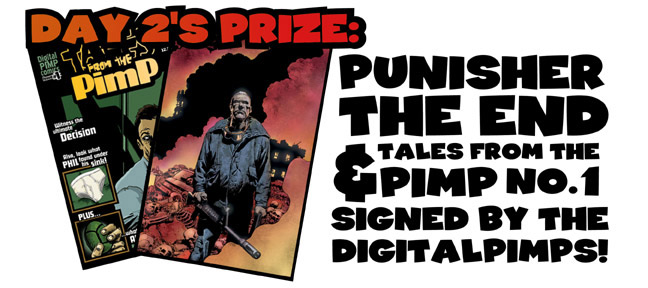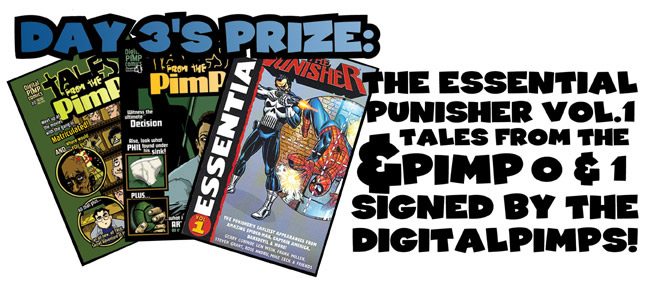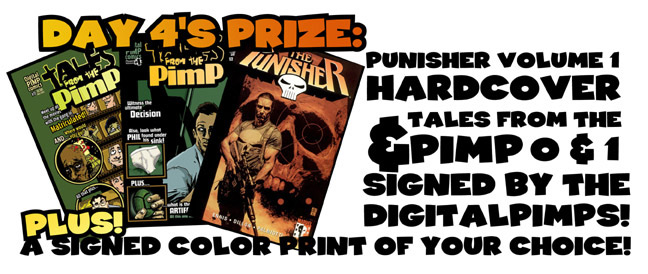 And finally...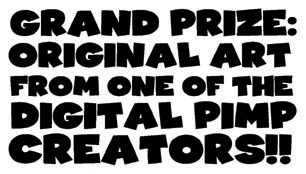 Also, in addition to the original artwork, all the grand prize winners will get signed copies of Tales from the PIMP 0 & 1!
Good luck, everyone!