July 12, 2011 -
RSS feed LEVEL UP!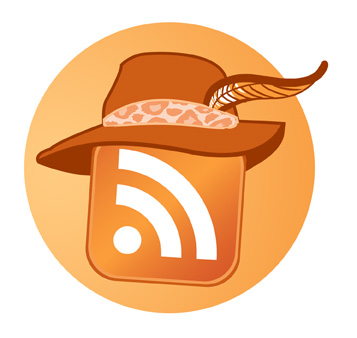 Because you demanded it, we've upgraded our RSS feed to include not only Joe Loves Crappy Movies, but all of the regularly updated content on Digital PIMP online. Not only will you get Joe Loves Crappy Movies in your feed, you'll get Retail Rage, Matriculated, Another Videogame Webcomic and all the news that's fit to print.
If you're missing the individual RSS feeds for the comic, don't worry. The individual feeds will return soon. But meanwhile, enjoy all of the Digital PIMP content fed right to your favorite newsreader here.

pimptour
@pimptour
I don't partake of 5 hour energy, but I always take the free samples they give out at cons. In the event of a zombi...
https://t.co/zkoNiFeZf8
28 Apr 2019
Follow @pimptour
Joe Dunn
@joedunn721
24 Jun 2019
Follow @joedunn721

Irv Fabor
@irvfabor
Jessica Walter is the queen of venom in both arrested development and archer and she is amazing!
22 Jun 2019
Follow @irvfabor
Kevin Gleason
@retail_rage
RT
@jlcm4ever
: Oh God... A guy that thinks he's not good enough for a girl gets help from someone to help them fall in love. ...Aladdin is...
26 May 2019
Follow @retail_rage